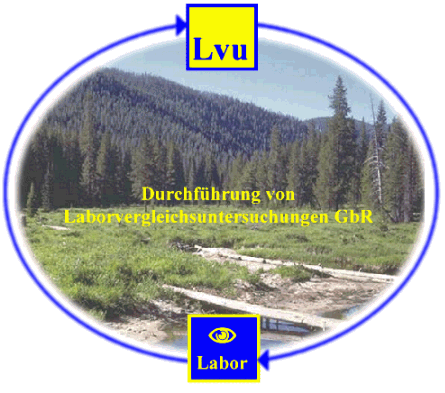 Since March 2020, our website is available in english language. If you find any mistakes or if you have suggetions for improvement, please feel free to contact us.
Since november 2019, our material shop for sample material is available where you can easily order sample material from previous proficiency tests.
Ute Lippold
At high temperatures during the summer months, changes in sample materials cannot be ruled out during sample shipment. In order to maintain the quality of the sample materials, samples are therefore not shipped at high temperatures. All incoming orders are therefore only carried out when temperatures are moderate again. We ask for your understanding.
For urgently needed sample materials at high temperatures shipment is only possible with an express surcharge. 
The rapid spread of Covid-19 has now also an impact on the work in the laboratories. As certain test items are missing or are only available in small quantities for examination, some parameters cannot be determined with the usual frequency and procedures are delayed.
It should also be possible to process more specific parameters in series in a meaningful and cost-effective manner within the framework of a proficiency test. Therefore, depending on the respective situation and according to the feedback of the participants, it will be checked whether the deadlines calculated at the time of sample dispatch can still be met. Should the examination reveal the necessity of extending the processing periods, we will make new tables with extended deadlines available on our homepage for the respective PTs. At the same time, the participating laboratories will be informed by e-mail.  If you are not sure whether you have the current table to submit your results, you should always download the required table from our homepage.
Please note: Since the deadline for sending in the results is fixed in all tables, you will receive an error message that the deadline has been exceeded if you use an "old" table.
---
Our offer for proficiency tests is constantly updated. This means that you can always find the upcoming dates for all our proficiency tests in our offer list. You can download our offer as a PDF file